February 22, 2013
Report on Work Programme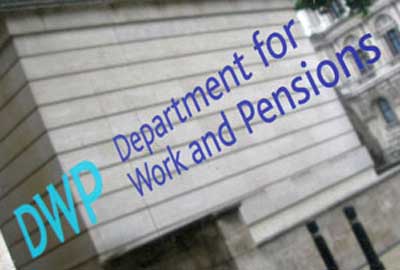 The Public Accounts Committee publishes its 33rd Report of this Session which, on the basis of evidence from the Department for Work and Pensions, examined the performance of the Work Programme.
House of Commons Committee of Public Accoun ts Department for Work and Pensions-Work Programme outcome statistics
The Rt Hon Margaret Hodge MP, Chair of the Committee of Public Accounts, today said:
"The Work Programme is absolutely crucial for helping people, especially the most vulnerable, get into and stay in work.
"However its performance so far has been extremely poor.

"The first set of data on job outcomes shows that between June 2011 and July 2012, only 3.6% of people referred to the Work Programme moved off benefit and into work, less than a third of the target of 11.9%.

"In fact, performance was so poor that it was actually worse than the Department's own expectations of the number of people who would have found work if the Programme didn't exist.

"None of the providers managed to meet their minimum performance targets. The best performing provider only moved 5% of people off benefit and into work, while the worst managed just 2%.

"The Programme is particularly failing young people and the hardest-to-help.

"It is shocking that of the 9,500 former incapacity benefit claimants referred to providers, only 20 people have been placed in a job that has lasted three months, while the poorest performing provider did not manage to place a single person in the under 25 category into a job lasting six months.

"The Department must hold failing providers to account, as well as ensuring that good practice is identified and shared.

"Under the payment by results system, the Department has incentives in place which in theory are supposed to prevent providers concentrating on the easiest cases and ignoring those who are hardest to help. But these incentives are not working and there is increasing evidence of 'creaming and parking'.

"A provider that continues to underperform could become financially unsustainable. The Department must identify cases where a provider is at risk of failing and ensure there are specific plans in place to deal with this. "When the Department eventually published the first lot of performance data, 18 months into the Programme, it lacked context or explanation and was four months later than promised.

"The Department did, however, published unvalidated data from a trade body representing the providers. This is just not on. In future we expect data to be published in a much timelier manner, with a properus explanation if performance falls short."
Now, we have evidence that the Work Programme is a poorly designed programme. Judging from the current Government's ability to consult and listen to us, I cannot see when we will see a well-designed service that will fits a diverse range of jobseekers with their own specific support requirements, including deaf people.
If you find that your local Work Programme providers are still clueless how to serve you as a deaf jobseeker – or they are badly equipped with lack of knowledge, lack of expertise and find yourself being sidelined – then come down to our service at Frog Island where you will find a friendly face with plenty of expertise and support in finding your next job.